Our Staff
---
Delessa Bone, RDH
Delessa graduated from Dental Hygiene in 1983. She has been working with Calhoun Family Dentistry since 1985.
"I am blessed to have married my high school sweetheart, Steve, and have two grown sons, Austin and Garrett. I have a new grandbaby, her name is Marlo, born in July! Some of my hobbies include reading good novels and walking outdoors. Spending time with friends and family is my favorite."


---
Mary Ann Parmiter, RDH
Mary Ann graduated from Loma Linda University School of Dentistry in 1999. She has been working at Calhoun Family Dentistry for the last 12 years.
"I have many hobbies but most like gardening."
---
---
Kess Powell, RDH
Kess will have a bio available soon!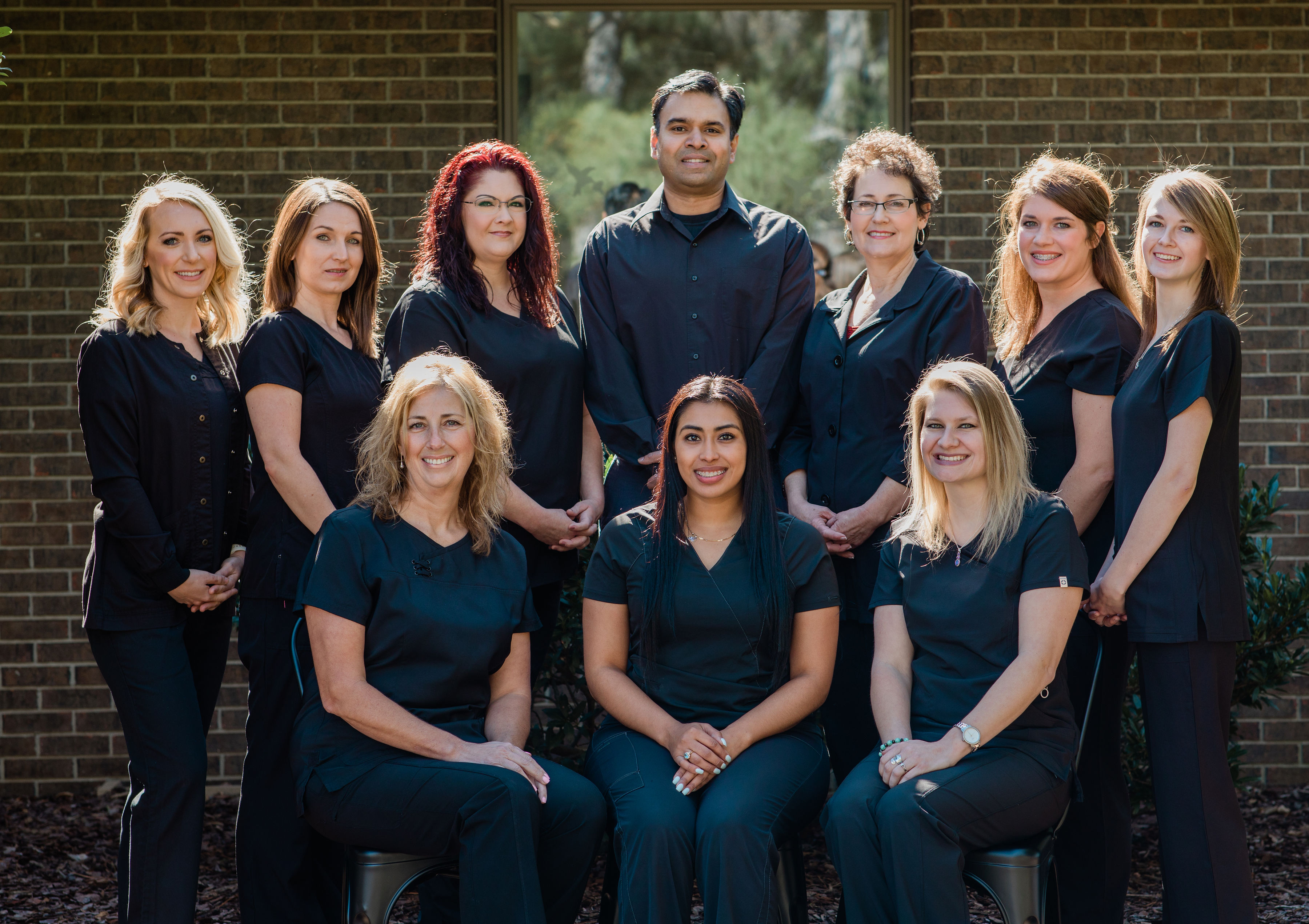 Front Row: Mary Ann, Gladys, Lindsey
Second Row: Kess, Chasity, Karrie, Dr. Mereddy, Delessa, Janey and Sarah.